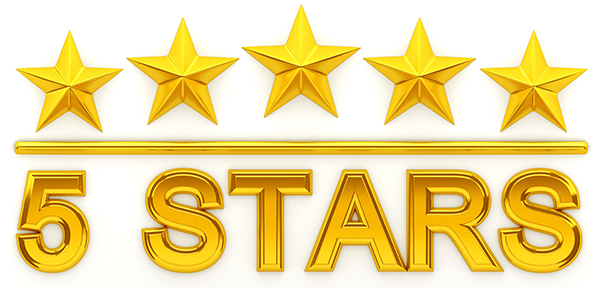 "Russ has been wonderful to work with. He is responsive to my calls and emails and always has a solution. I enjoy working with Russ and would recommend him to anyone needing website design & support."
"I have been working with Russ Hansen for several years now while he has set up and maintained our website for Crime Stoppers. He is always responsive, helpful and, in particular, very quick to get back to me whenever I have questions or requests. I would highly recommend him to anyone looking for someone to set up or improve their website." 
"Bless you, Russ and Janelle! . . . A corporate job could have earned many times the amount [you charged], but you didn't give the project discounted effort. It really is the quality first impression we needed in order to connect with excellent job candidates. I also appreciate that our students can see it and feel pride . . . or better — worth, because this is their school."
"The response to the revised website has been remarkable. Dr. O'Riley and the school board are delighted; but even better than that, we are seeing an increase in signups for the newsletter and requests for information. THANK YOU!"
"Russ Hansen is a joy to work with. Our busy church can always count on Russ to keep our website updated in a timely manner. With so much of what we do on-line, Russ has been essential to our ministry by keeping our congregation connected to programs and services."
"Having Russ Hansen create and manage our website has been one of the best business decisions we have made. His skill and knowledge has kept our website running seamlessly. We recommend R1 Web Design to anyone who needs a creative mind designing their website. We are very happy with our website and with Russ!" 
"Russ definitely has an 'eye' for the design and appeal factor.  With his production skills, he produced a very nice video showcasing still pictures taken of some home interior and exterior shots we provided." 
"I would like to say a word about a man who has been a consummate professional and friend for many years. In a time when I needed a knowledgeable source of help I found that help and direction in Russ Hansen. Russ has been able to be my webmaster and technical support in reaching thousands of subscribers to my daily devotional messages. Without his direction this ministry would not have been possible."
"Russ Hansen built our website and took the most beautiful photos of our hair products.  If an individual or business needs quality website/photography done you will never be disappointed with the work Russ Hansen will do for you.  Another great reason to use Russ is the friendly and superior support you will receive.  I would give Russ five stars out of five stars."
"The incredible service provided by Russ Hansen has been unparalleled by any organization with which we have worked. The response time to emails and phone questions has been phenomenal, always within 24 hours and often within the hour. Thank you for having a team that not only goes the extra mile, but does it with professionalism and courtesy that are unmatched. We unreservedly recommend Russ Hansen to anyone who is seeking an outstanding partner."
"I want to convey my total satisfaction with R1 Web Design. Russ Hansen has gone way above and beyond . . ."
"We are immensely grateful and proud to be affiliated with Russ Hansen who has managed our website for many years. Russ has consistently provided excellent technical solutions and advice which have greatly enhanced our organization's professionalism and presence online. This has all been backed up by superb customer service and follow-through with our ongoing needs. Thank you Russ!"
"Russ Hansen proved to be extremely proficient in helping us determine what was needed for a church website while staying within our somewhat limited budget. His knowledge and expertise resulted in constructing and maintaining one of the best – if not the best – web site among other churches within Vancouver District of The Pacific Northwest Conference of The United Methodist Church."
"I appreciate the professionalism and quick response from the R1 Web Design team.  They understand the importance of quality, function, and affordable websites in today's business culture.  I would highly recommend you give them an opportunity to impress you as they have done with me time and time again!"
"Before I met Russ, I was a new online coach with dreams of a beautiful website and successful blog. I had purchased a domain name, a WordPress template, and attempted to build my own site. After many frustrating attempts and countless precious hours wasted, I gave up and contacted Russ to do the work for me.
"He met with me, asked questions, listened to my vision for my site, and assured me he could help. I felt a huge weight lifted! Every step of the way, he checked in with me to make sure he was bringing my vision to life. When my website was done, I was pleased with its functionality, as well as how well it represented both me personally and my business.
"Since building my website, Russ has always been available to answer questions. In fact, he has gone above and beyond his duties, to ensure I know exactly how to operate my WordPress site, by detailing step-by-step instructions for me, when needed.
"Russ made the whole website building experience as painless as possible for someone like me, who is decidedly NOT tech-savvy! He was very professional, always helpful, extremely knowledgeable, and down to earth. I'm grateful for all his hard work!"
"Customer service is the most important issue for me, so when working with R1 Web Design you have the product and the help you might need just a phone call or email away."
"For seven years Russ Hansen has managed our Heartwalk website. His work is excellent, and his personal care and wise insight have made it a joy to trust our needs with him."
"Our website has had rave reviews. We feel it enhances our program by reaching a variety of people, donors, parents, staff, and work teams. We can also update photos quickly and easily, a great opportunity for our program!"
"Russ Hansen and R1 Web Design built our new website that everyone in our company is proud to send customers to. From the on boarding process to the continued follow up work, Russ is a true professional who always communicates clear expectations for content and timelines. Russ consistently completed the agreed upon tasks above and beyond expectations. Honest communication and excellent results. Thank you Russ!!"
"I can't say enough good things about Russ and R1 Web Design! He has been over seeing the Lewis County Gospel Mission's website and emails for over 9 or 10 years. He is caring and very efficient. He gets things done right the first time and responds to requests very quickly. I won't use anyone else. Thank you Russ! You are a blessing!"
"I have worked with Russ on many projects over the years, he is prompt, precise, and on time. His work is exceptional and I would personally recommend him to do any graphics, photography, signage, or for that matter anything that he puts his mind to work on. He gets it done!"
"I have enjoyed working with Russ Hansen on the creation of a new website. 
I have particularly appreciated the conscientious and timely responses to various requests. I have also noticed his ability to quickly complete tasks that previous webmasters have not had the ability to do."
"Russ Hansen has created several websites, blogs, and graphic design projects for me over the years.  He is a great listener who takes your requirements and creates a well-designed end product. Russ is easy to work with and pursues excellence in all of his projects. I highly recommend him. Your business or organization will greatly benefit by working with Russ in the short and long term. He is one of those rare people in life who commits to excellence and does what he says he will do with a positive and uplifting attitude."
"I am happy to share my working experience with Russ Hansen. What a joy!
     Russ provided pictures of many events for the Washington Electronic Security Association (WAESA). These pictures were well done and provided content for the WAESA website. Russ has a talent not only for the content provided but also great insight in helping you as a business owner to give the best impressions to your clients. I highly recommend you give Russ the opportunity to grow your business. You will be pleased!"
"Russ Hansen of R1 Web Design has worked with WAESA for many years. He has designed, maintained and hosted our website. He creates our event announcements for our email campaigns. Russ always has great suggestions for content, he has attention to detail, is very creative, extremely helpful and very timely. I highly recommend Russ and R1 Web Design."
"I work for a dental practice who has been fortunate to work with Russ Hansen for over ten years. He has made managing our web site so easy for us. Whenever we need to make any changes, no matter how complicated, all I need to do is send Russ and email with an attachment or request and it is done immediately! If he has any questions or suggestions, he always contacts me right away. The costs for such service is beyond fair. I wouldn't consider working with anyone else. Russ is the best!" 
"I have found Russ Hansen to be great to work with, always listening to the goals we at Nazarene Hospital Foundation are trying to accomplish and providing feedback to provide the best service possible.  The work and correspondence is always done in a professional manner with the interests of our business kept in the forefront of all decisions.  Thank you R1 and keep up the great work."
"We are very pleased with R1 Web Design; they listened to what our needs were when customizing our web page. We appreciate the quick response we receive when we make page update requests."
"Russ has created and maintained our website and email accounts for years and we could not be more satisfied. Our needs have included our product page with point of sale and complete product list updated regularly. We have also had audio and video integrated into our site. Russ and R1 Web Design are highly recommended!"
"Russ recently updated our website and we could not be happier with the results.  He gave it an entirely new look with vibrant graphics and colors.  When I worked with him to update text, he was (and always is) both prompt and courteous in responding to my requests. He seamlessly put together the ListServ and added all the members with very little input from me . . . Russ has been a pleasure to deal with!"
"R1 Web Design has been one of the easiest businesses we have had the pleasure to work with.  Their staff is professional, highly trained, knowledgeable, and quick to respond to issues that arise.  What is even better … they return your phone call in a timely fashion, often in the same working day!
"I have known Russ for over 20 years as a friend, businessman, and a strong Christian. He is a man of integrity; he works hard and is creative in his business as a web designer. He has designed various logos and website for our organizations over the years.
He is resourceful, dedicated to good customer service and tackles any problems we face. I have never been disappointed in the work he has done for us. We will continue to use him into the future."
"Russ has made managing our website so easy for us. Whenever we need to make any changes, no matter how complicated, all I need to do is send Russ an email with an attachment or request and it is done immediately! If he has any questions or suggestions, he always contacts me right away. The cost for such service is beyond fair. I wouldn't consider working with anyone else. Russ is the best!"
"The WAESA website was designed by R1 Web Design. It is creative, concise and effective and has generated a great deal of response to our apprenticeship program."
"Russ Hansen is a great listener who takes your requirements and creates a well-designed end product. Russ is easy to work with and pursues excellence in all of his projects. I highly recommend Russ in all of the areas listed above. He is one of those rare people in life who commits to excellence and does what he says he will do with a positive and uplifting attitude."
"We have found the support from R1 Web Design to be prompt and courteous. Russ has always been helpful in answering our questions and resolving any of our issues. We appreciate the extra work he takes in improving our content and his insightful suggestions."
"I'd love to discuss your next design project with you." – Russ
Contact Info
Russ Hansen
R1 Web Design
a division of
The GOOD BOOK Company, LLC
1654 N Caufield Ct
Liberty Lake, WA 99016
509-903-3036 direct/cell
Banners
Booklets/Categlogs
Bookmarks
Brochures
Business Cards
Carbonless Forms
Door Hangers
Domain Names
Envelopes
Flyers
Folders
Greeting Cards
Labels
Letterhead
Logo Design
Magnets
Menus
Office Wall Art
Photography
Postcards
Poster Signs
Printing
Print Ads
Rack Cards
Sales Sheets
Table Tents
Thank You Cards
Tickets
Vinyl Signage
Websites (WP)
Web Hosting
Web Management
Yard Signs